Why Boosting Mist? Well, this product gives you a boost of hydration, nutrients and collagen. Everything your skin needs. Plus it smells amazing!
How to use: Create a cocktail. Add a few drops of the Face + Neck Serum onto your palm and top with a few drops of the Boosting Mist. This formula creates a jelly-like consistency. Mist and pat.
Mist product and pat until absorbed. This allows you to focus on areas where you might need a like extra boost of hydration. Follow with Face + Neck Serum. 
You can also use this as a mid-day boost of hydration. Now that the seasons are changing, indoor spaces are becoming drier, your skin may need a little more during the day. Just spray and that's it, let the product absorb on its own. I actually love doing this method to set my makeup. It just gives your skin an extra glow.
Ingredients: 
Lavender Distillate - Helps acne, reduces the appearance of dark spots, and reduce wrinkles. Has a sweet and grassy aroma 
Rosemary Distillate - This soothing, balancing water has a slightly acidic pH, which makes it a sebum regulator with shine-control benefits for oily skin. Rosemary distillate works on the middle layers of skin, calming irritations, bumps, acne and roughness from the inside out. It clarifies and brightens all complexions.
Chamomile Distillate- Excellent skin toner for sensitive skin and skin problems.
Irish Sea Moss - Plant-based collagen. It helps reduce fine line and softens wrinkles. It has 92 of the 102 minerals that your body needs. Along with Botanical A, B, C, D, E, and K.
Radish Root Ferment - Water-soluble, Anti-fungal, Antimicrobial.
Size: 59.9ml
Customer Reviews
Write a Review
Ask a Question
12/13/2021
Karyn M.

Canada
Amazing product!!!
Heaven in a bottle!!! Highly recommend trying this product. I use this everyday and multiple times a day!! Mix with your favourite serums and massage it over your face, neck and décolleté. Apply your favourite moisturizer and BAM… glowing, hydrated gorgeous skin!! Canadian and AWESOME!!! ❤️❤️❤️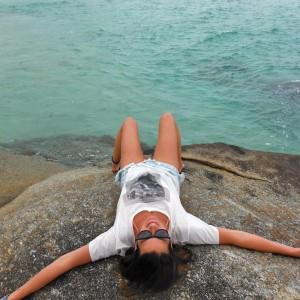 KJ
10/09/2021
Kristin J.

Canada
Love it.
Love this mist. My skin feels hydrated and nourished, and the product smells really nice. Would highly recommend purchasing.